When:
March 4, 2020 @ 6:00 pm – 9:00 pm
2020-03-04T18:00:00-05:00
2020-03-04T21:00:00-05:00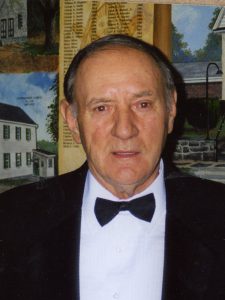 On March 4 at 6:00 pm Stephenson Lodge will be presenting Dayton Miller, PM, his 50-year pin. This will be an open event with wives and friends attending. This will be a great evening for Brother Miller. Many of our older Brothers remember what a force Brother Dayton was for Stephenson Lodge. For many years many of our members had their petition signed by him.
Nobody knew the Masonic lectures and floor-work like C.D. Miller, and many of the county Masonic officers of the 70's, 80's, and 90's learned their work from him.
To help celebrate, we will be holding a covered-dish dinner at 6:00 at the Lodge and it is open for all, Brothers, family and friends. Please bring a covered dish to share.
There will be no Lodge meeting that evening and so the event will be business casual.